---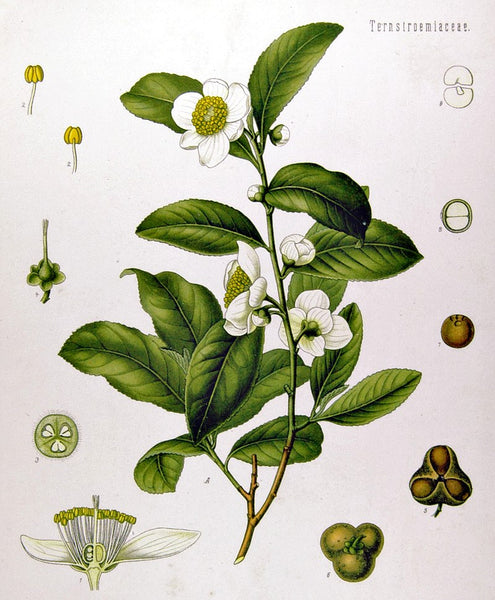 10 ml 
Stimulates: Fourth and Crown Chakra  
Key Vibrations: Meditative . Understanding . Expansive 
Energetic Gifts: Promotes a luminous mind, supports deep meditation, the study of philosophy and topics of a spiritual / esoteric nature. 
Physical Gifts: Provides anti-aging, antioxidant, properties. Supports sagging skin, sun damage, age spots. Awakens and refreshes the mind bring alertness and the ability to concentrate.  
Folk Medicine: Lowers cholesterol, maintains blood pressure, assists in weight loss.
....

This fragrance has  light green floral notes that are delicate. A truly celestial, uplifting scent.  In natural perfumery it can be used, 'to produce sweet-herbaceous notes in certain floral perfumes e.g. jasmin, orange blossom, gardenia, sweet pea, freesia, and to produce new effects in wood or aldehydic perfumes or non-floral type in general. As in intensifier of clary sage, melaleuca bracteata, michelia leaf oil, or other tea-like fragrances, it is unsurpassed naturalness". - Steffen Artander.
EXTRACTION METHOD ~  Solvent extraction in 50% dilution of perfumer's alcohol (ethanol). This is an extremely difficult absolute to work with in it's undiluted form.  
ORIGIN ~ French extraction.  
NOTE CLASSIFICATION ~ Used widely as a modifier in blends, lending complexity of scent to the other essential oils and absolutes being used. 
 ........
Image. Tea plant (Camellia sinensis) from Kohler's Medicinal Plants 1897