---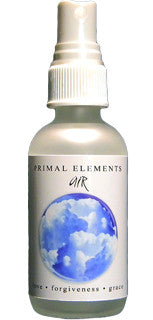 This entire energy complex is birthed from Air
This specific combination, 'paints' the archetypal
patterns of:
Christ-Consciousness
faith – surrender – higher Self

Dove
peace – inspiration – tenderness

and the Qualia of love, forgiveness & grace.

Click here to learn more about the archetype of Air 
Constituents: Essential oils - marjoram, juniper, petigrain. Vibrational essences of pussy willow, seeded-cat tail. Witch hazel and charged water.
To use: simply shake, mist self and environment to invoke the vibrations listed.
2 fl oz