---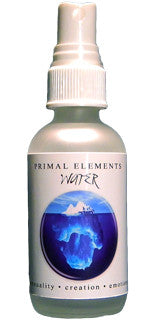 This entire energy complex is birthed from Water
This specific combination, 'paints' the archetypal
patterns of:
Venus
beauty – fertility – seduction
Dolphin
playfulness – joy – lightness
and the Qualia of sensuality, creation & emotions.
Constituents: proprietary blend of essential oils, vibrational essences of scallop shell, & tuber rose, charged water.
To use: simply shake, mist self and environment to invoke the vibrations listed.
2 fl oz