---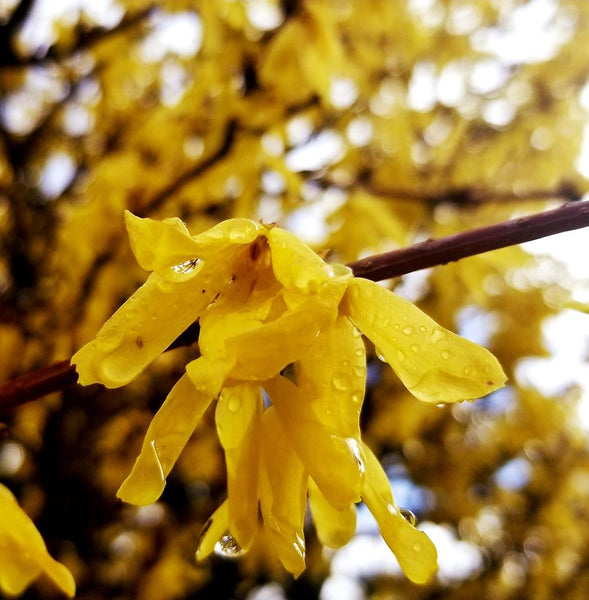 Forsythia: Positive expectations. Natural magic. Being in Flow 
Teaches us how to be in flow (natural magic) that we are not static. That we are not 'fixed' things. But living expression of Nature, in all of her glory and complexity, and often all we have to do is just 'be'; allowing ourselves to be in divine relationship with Nature.
This brings an effortless state of being. Being in the right place at the right time. Unexpected turns and twists that take you to delightful destinations you could not navigate alone.  Giving and receiving freely. Being filled with light. Relinquishing control. Living in trust and inspiration. Spontaneous joy.     
Once a year with the first blooms, I make flower essences stabilized in the matrix of the actual plant it comes from (camellia, forsythia, lilac and violet) I price these based on the yield.  
1 oz $25 . This is limited run batch 
Take this essence on top of the tongue to savor not only the energy but flavor ~ it tastes like freshly mowed hay in late afternoon sun   
1 fl oz