---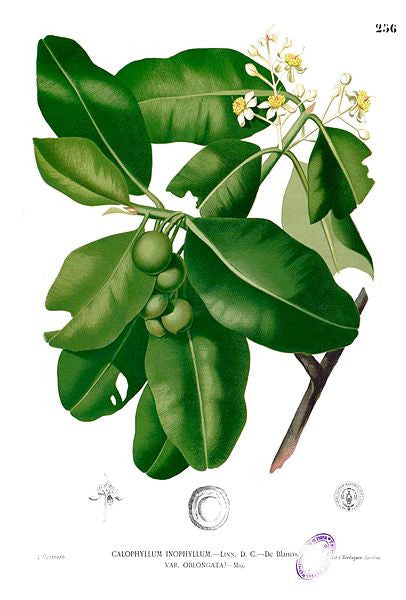 This remarkable plant has been used traditionally in the Pacific islands for it's amazing ability to regenerate and heal.
It's physical properties include: (1)
* Promotes the formation of new tissue
* Wound healing and assists the growth of healthy skin
* Can be applied liberally to cuts, scrapes, burns, insect bites and stings and abrasions
* Effective against acne and acne scars
* Almost magical for scars and stretch marks
* Great germicide as it is anti-bacterial and anti fungal
* Relieves sunburn, dry or scaly skin, blisters and eczema
* Effective against herpes sores and shingles
* Relieves neuralgia, rheumatism and sciatica
* Effective against skin ulcers
* Promotes healthy, clear, blemish-free skin
* Relieves a sore throat when it is applied to the neck
* Prevents diaper rash and skin eruptions on babies
Furthermore, Dr Kurt Schaubelt states that applied topically it stimulates phagocytosis* and is indispensable in recipes for viral and bacterial skin diseases, including shingles. It also helps to cleanse metabolic debris after illness.
(1) Ref: Joy Musacchio 
On an vibrational level:
This plant promotes energetic cleansing and and rejuvenation at the deepest levels. It also helps heal old emotional & soul wounds. 
* Phagocytosis is involved in the acquisition of nutrients for some cells, and, in the immune system, it is a major mechanism used to remove pathogens and cell debris. Bacteria, dead tissue cells, and small mineral particles are all examples of objects that may be phagocytosed.
1 fl oz
Please note this oils is hand labeled