---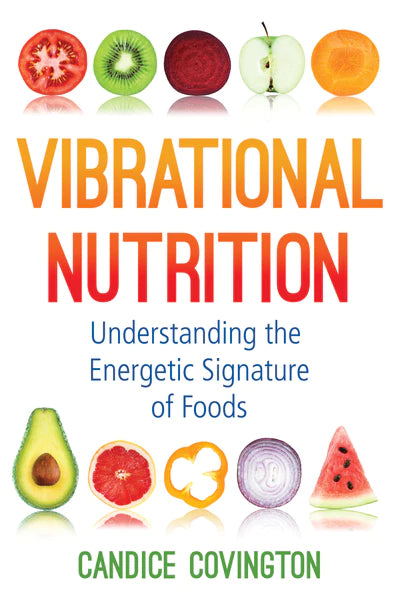 Most celebrate and have an understanding of the unique vibrations and gifts given from crystals, flower essences, herbs, and essential oils, to bring about dynamic change and desired outcomes.  Have you ever stopped to wonder about the magic provided - outside of the physical - from whole foods the Earth so generously provides? And the powerful gifts offered?
In this workshop series you will have a chance to explore, not only the philosophy of how this works, giving you a concrete foundation for application in your life. In Addition, we will explore specific energetic signatures of --highlighted whole foods--that address everything from the fantastic to the mundane. And indeed, come to understand how to use these newly added tools, to craft the very fabric of your inner and outer reality!
 You may take each class as a standalone option or take the classes in sequence to obtain a more solid understanding of this concept. If unable to attend a specific class, handouts are available for $4.00 to help you fill in the blanks. If you would like the Book Vibrational Nutrition: Understanding the Energetic Signature of Foods as a reference guide, please let Kitty Jean know and she will have it on hand for you.  All classes will be held on Sunday at 1pm

 ...
Where: The Lazy Witch Shoppe. 561 S. Orem Blvd, Suite M3. Orem, Utah  
Duration: 1 Hour 20 mins  
Capacity: Limited to 15 participants
Workshop Cost: $15.00
Suggested Reading. Vibrational Nutrition: Understanding the Energetic Signature of Foods: $16.99
Instructor: Candice Covington
........ 
About the Instructor  
Candice Covington is a certified aromatherapist, herbalists, massage therapist, healing arts master, and energy worker. A former instructor at Ashmead College and former aroma­therapist for the Chopra Center, she is the founder of Divine Archetypes, an essential oil and flower essence company, and the author of Essential Oils in Spiritual Practice and Vibrational Nutrition. She is currently writing Working with Floral Absolutes and Other Tantalizing Tidbits, for Healing Arts Press, release date 2024